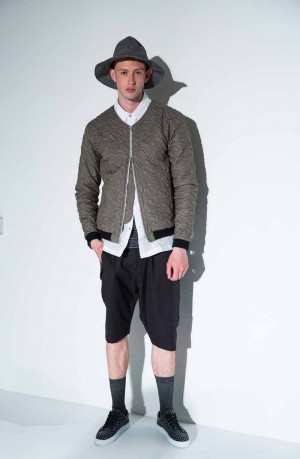 Influenced by the scorched desert expanse of Death Valley, CWST traveled to the Mojave Desert for
Spring / Summer 2016.
Here things are never quite as they seem. The hottest, driest place in North America is surprisingly home to some of the most breathtaking scenery in California. Inspired by the long textured shadows of the valley floor, barren salt stone basins, and rare chalk-like wildflower blooms, CWST brings the hidden to light in one of the earth's most extreme environments.
CWST unveiled its Spring/Summer menswear collection at NYFW:Men on Monday, July 13th, 2015 at Industria Studios, Studio 3 in New York City.
Photos courtesy of CWST