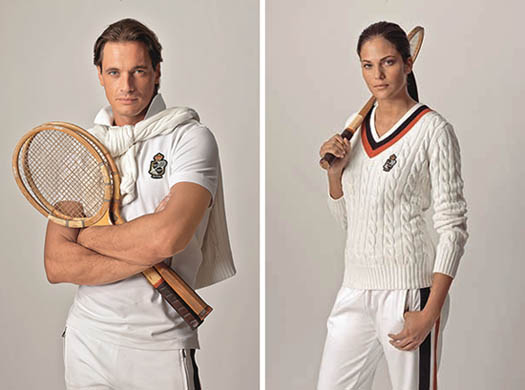 PARIS, Apr 2, 2011/ — As a sponsor of the Monte-Carlo Rolex Masters since 2006, Façonnable is pleased to continue its participation in the 105th edition of the tournament and to pursue its commitment as the Official Sponsor for the next two tournaments through 2012.
Created in 1897, the Monte-Carlo Rolex Masters is one of the most prestigious events within the ATP tennis circuit on hard-packed surface. It will take place from April 9th to 17th, 2011 and will welcome the world's most prominent tennis players.
Pioneer of elegant sportswear for any occasion, Façonnable has always played a key role in the luxury menswear. This season the brand will outfit all of the linesmen as well as the members of the steering committee, the control managers, the ball boys managers and the VIP Loges Prestige and Main Entrance Hostesses.
Following up its commitment to the Monte-Carlo Country Club, Façonnable has designed an exclusive Monte-Carlo Rolex Masters Series collection to outfit men and women with the prestigious club's blazon. The exclusive Façonnable MCCC Collection for men and women will also be offered at the Façonnable shop within the Monte-Carlo Rolex Series village, as well as in all flagship stores and selected retail stores worldwide.
After its collaboration with the Barclays ATP World Tour Finals (November 2010) and its support to the Rafa Nadal Foundation (December 2010), Façonnable, with its "modern-classic" signature, continues to strengthen its presence within the tennis sport world.