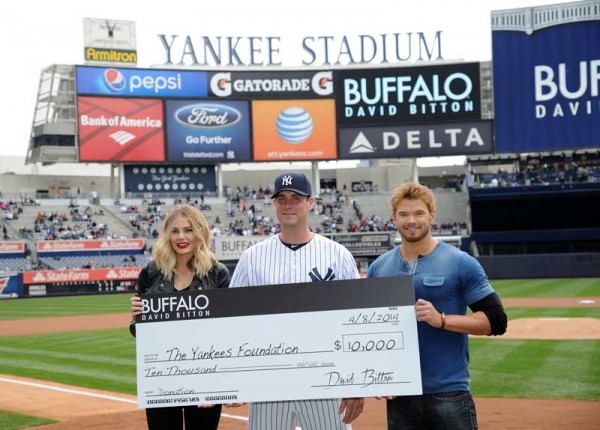 Last April 8, 2014, Kellan Lutz, star of the Legend of Hercules and upcoming Expendables 3, and Sports Illustrated Swimsuit Edition model Tori Praver, presented a check to The New York Yankees Foundation and New York Yankees pitcher Matt Thornton on behalf of Buffalo David Bitton.
Kellan and Tori were both dressed in Buffalo David Bitton. Tori Praver stars in the Buffalo David Bitton Spring 2014 campaign with Ryan Lewis.
The New York Yankees are committed to promoting and sustaining cordial and cooperative relationships with their neighbors and community partners; working in conjunction with them to enhance the quality of life throughout the surrounding communities.
The New York Yankees Foundation is made up of the various community programs and organizations that they work with throughout each year. The New York Yankees are committed to supporting community-based organizations that provide positive educational, social and recreational outlets for New York City youth.