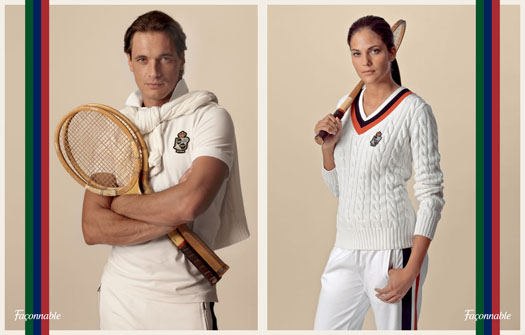 MONTE CARLO & DALLAS, Apr 11, 2012/ — Monte-Carlo, the perfect incarnation of the French Riviera style is also the home of the Monte-Carlo Rolex Masters. Slated on Apr 14 to 22, the famed tennis tournament has also named Nice-based clothier Faconnable as an official partner for a sixth year in a row.
Held at the internationally renowned Monte Carlo Country Club, this elegant tournament began in 1897 and it is one of the most prestigious of the ATP circuit. An official partner since 2006, Faconnable continues to enhance the bonds that unite not only the Monte Carlo Country Club, the tennis world and its biggest players with the world of fashion.
For the Monte-Carlo Rolex Masters 2012 tournament, Faconnable will once again wardrobe the linesmen, members of the organizing committee, the security officials and the heads of the ball boys and the Lounge VIP hostesses and the Main Entrance personnel both on and off the court.
And for this year, Faconnable honors the Monte Carlo Country Club by proudly displaying the prestigious club's crest in a new sportswear line. This special line is available for sale in the shop Faconnable Village Monte Carlo Rolex Series as well as in major stores around the world.
Faconnable continues to maintain a high presence in the world of tennis. In addition to its participation in the Monte-Carlo Rolex Masters, the brand has also partnered with other major tournaments in the ATP circuit.